Posters & Plans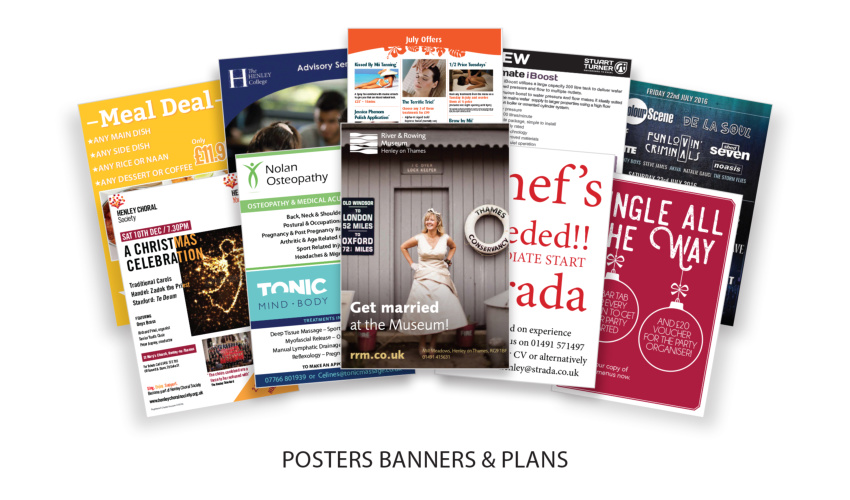 Use high quality, full-colour posters to get your message out quickly and with maximum impact. We can print your poster on a range of sizes (A4, A3, A2, A1 & A0) and paper types including matt, gloss and silk finishes so you can create posters perfect for indoor or outdoor use, whatever your promotional needs.
Our weatherproof posters are ideal for use outdoors printed up to size A0 on a 170gsm PVC paper, they resist tearing or flaking, are water resistant, and use UV stable inks meaning your message will look great day after day.
If you know you want to make an impact but haven't got artwork to do the job, our team of designers can help you get your message across with our bespoke design service.
Contact us now with your requirements to get your quote.