Leaflets / Flyers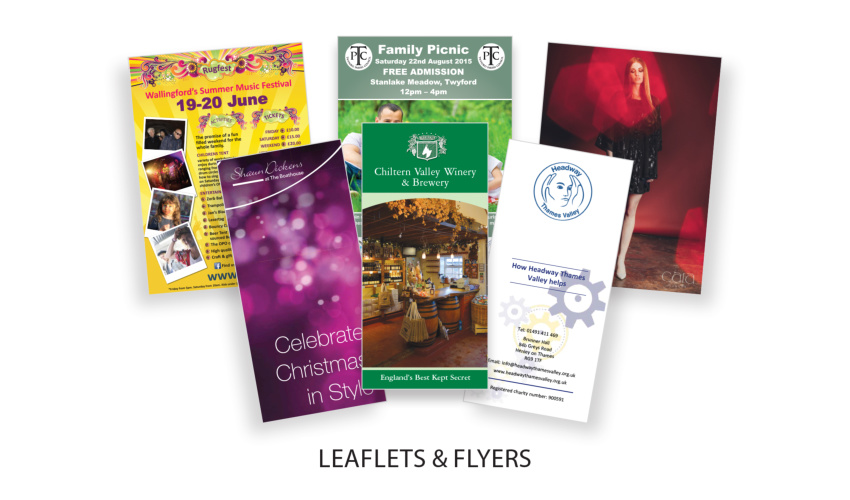 One of the most versatile marketing tools at your disposal, flyers and leaflets allow you to a wide scope to communicate any message that promotes your business or event.
We print single or double sided leaflets and flyers in a range of popular sizes on a wide variety of paper types. Our impressively quick turnaround time means all your marketing material can be of high quality, even at short notice. If you're starting with a blank canvas we can even help you design something to ensure maximum impact.
We also offer a range of finishing styles that will help your leaflet to stand out from the crowd, including lamination, creasing and folding.
For businesses based in Henley-on-Thames and the surrounding area, we can also offer leaflet insertion in both the Henley Standard and Henley Life publications, ensuring that once you've designed and printed your perfect leaflet it ends up in front of your ideal customer.
Contact us now with your requirements to get your quote.