NCR Pads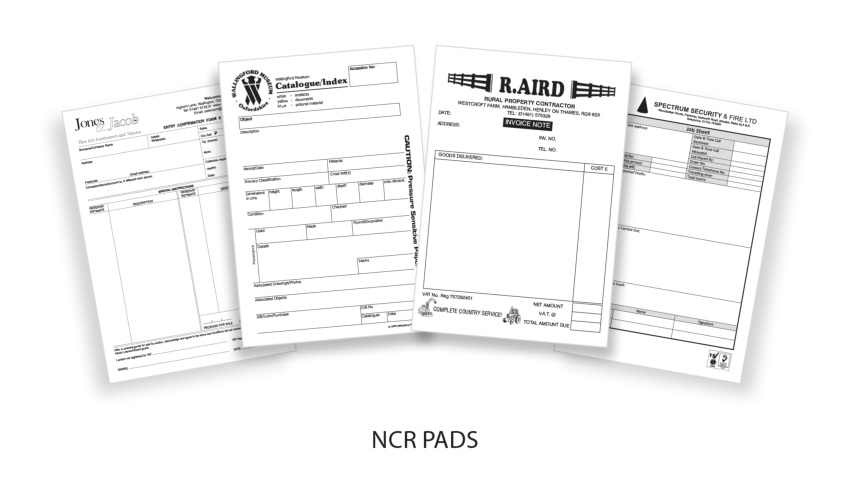 Our NCR (or 'no carbon required') pads are ideal for handwritten forms, receipt books, delivery notes, invoices, restaurant order pads and any other document where a duplicate is needed.
Our pads use premium carbonless paper and come in a range of sizes from A6 in either mono or full colour and as duplicate (two layer) or triplicate (three layer) pads . All pads are glued and can have a cover and loose writing shield.
We can also print variable data onto the pads, ensuring each sheet or each pad can be sequentially numbered with an invoice number, quote number or any other reference you require.
Contact us now for a quote and to talk through your needs. We can print existing templates, or our in-house designers can come up with something in keeping with your corporate branding and other stationery.