Artwork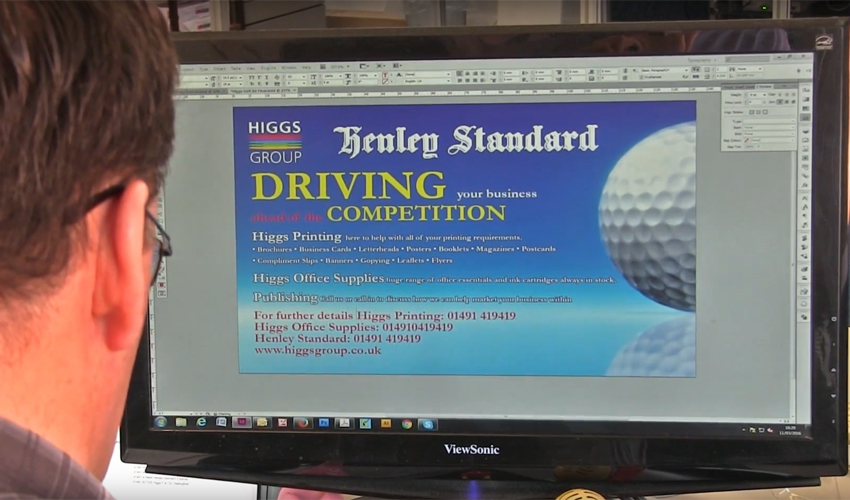 Our in-house designers have one significant advantage over others – they work alongside the printing facilities, and therefore understand the most effective, and practical, designs that lend themselves to printing. We can produce designs for you that reflect your corporate identity throughout every area of sales and marketing, thereby gaining you the greatest impact on your customer.
Technical Information on Setting Artwork
TEXT COPY
Copy for setting can be supplied in plain text (.txt) or rich text format (.rtf).
IMAGE FILES (BITMAP)
Images must be supplied in either JPEG (.jpg) or TIFF (.tif) format, at a minimum resolution of 200 pixels per inch at 100% print size.
GRAPHIC FILES (VECTOR)
Vector graphic files can be supplied in PDF format or as EPS files with fonts embedded or converted to outlines.
COMPLETE ARTWORK
We only accept completed digital artwork in PDF format, preferably sent via WeTransfer.
PDF files can be produced from all software packages with a 'Print' option, either by using Adobe Acrobat Professional, online at http://createpdf.adobe.com, or with software from another vendor such as pdf995.
It is a breach of copyright law to accept fonts supplied to us by clients. By using PDF files, fonts are embedded in the PDF file and there is no need to supply font files in addition to the PDF file.
Images must be at a minimum resolution of 200 pixels per inch at 100% print size.
SUPPLYING ACCEPTABLE MEDIA
Email: printing@higgsgroup.co.uk
On-line transfer: https://higgs.wetransfer.com/
CD-R, CD-RW, CD-ROM, DVD+/-R, DVD+/-RW
Removable USB memory devices
For further information or a FREE quote, please call our friendly sales staff:
Henley-on-Thames T 01491 419429 E henley@higgsgroup.co.uk
Wallingford T 01491 837205 E wallingford@higgsgroup.co.uk