Pop Up Banners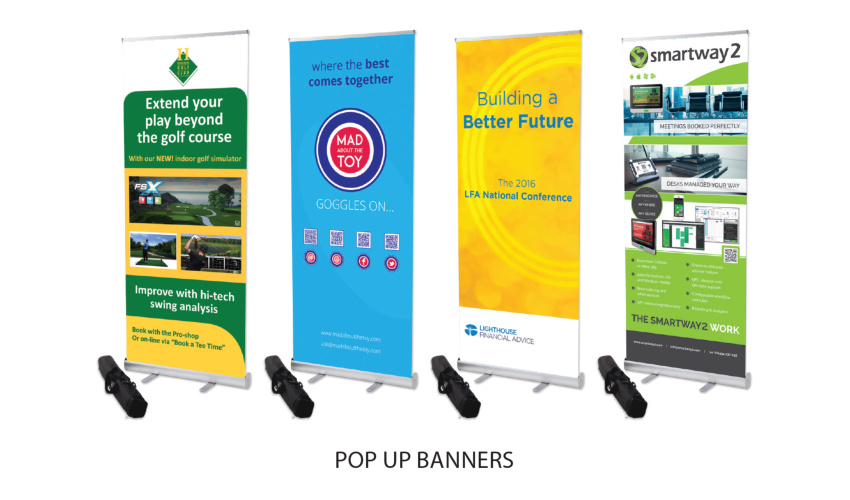 Pop up banners, or roller banners are one of our most popular promotional materials for a reason - they allow businesses of all types and sizes to make a statement without breaking the bank.
We design and print roller banners with a display area of up to 2200mm high and 850mm wide, that's almost two square metres to get your business' message across in eye-catching, high resolution, full colour imagery - ideal for a wide variety of settings ranging from trade shows and exhibitions through to outdoor events.
What's more, thanks to the stable, high quality roller mechanism and carry case that comes with every banner we sell as standard, they're easily transported, set up and taken down. This means they can be reused again and again, making them great value for money.
Contact us now with your requirements to get your quote.