Calendars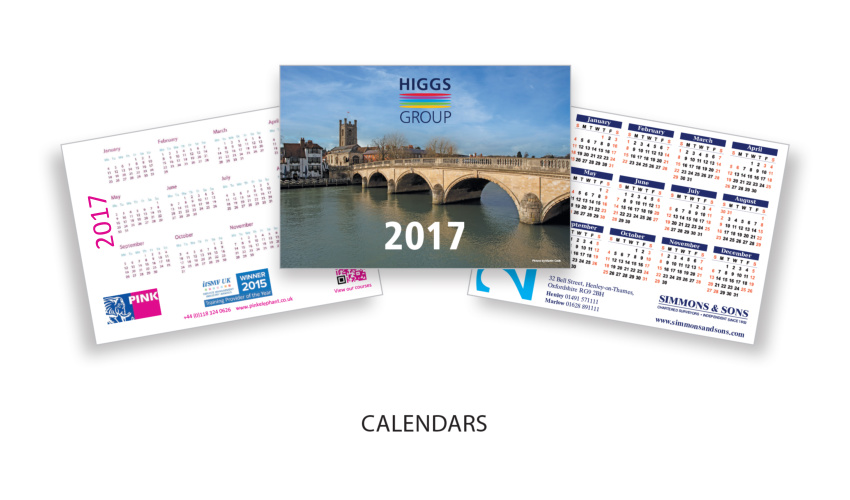 Whether you want to produce calendar cards, spiral bound desk calendars, folded calendars or full size wall calendars we can help you produce something that keeps your company on your customers' minds all year round.
With print runs starting at just one calendar, this is a marketing opportunity that will yield dividends throughout the year. We offer a huge range of personalisation and finishing options, ensuring that your final product is as unique as the firm it is promoting.
Not sure exactly how you want your calendar to look? Don't worry, our in-house team can work with you to make something truly stunning.
Contact us now with your requirements to get your quote.