Postcards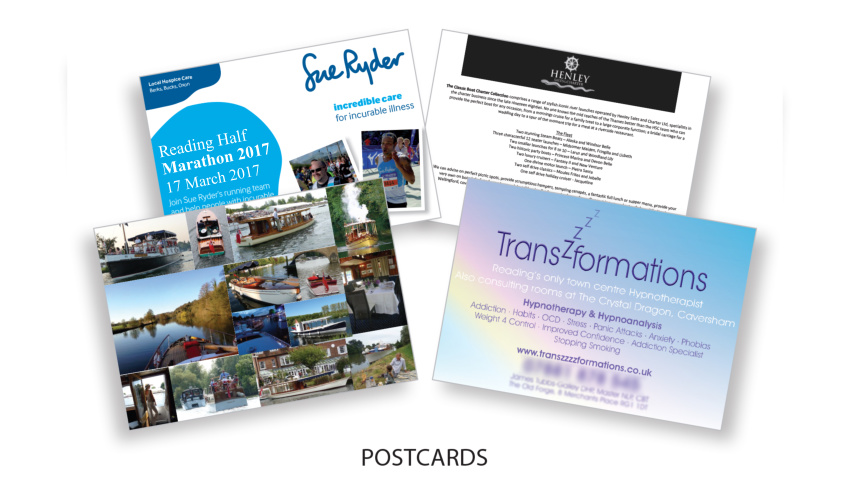 Whether you're looking for a direct mailer to promote your business or a handout giving details of a forthcoming event, postcards are versatile enough to do it all without breaking the bank.
Go for maximum impact with a thick, full-colour double-sided printed postcard. We also offer a range of stock finishes including gloss, silk and matt and can even offer stylish rounded corners.
Got a message you want to get out but no artwork ready to use? Don't worry, our in-house design team can work with you to produce something impactful.
Contact us now with your requirements to get your quote.